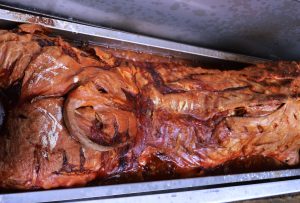 Hosting a party is both stressful and fun. On the one hand, you have the chance to use your imagination to plan something really special for your friends and family. On the other, getting everything done is daunting and, therefore, stressful. Fortunately, there is an easy way to relieve much of the stress, which is to hire the Hog Roast Roscommon team. We can take care of everything food related, which leaves you free to organise the entertainment.
Any Event Catered With Hog Roast Roscommon
Our professionally trained chefs have plenty of experience. The Hog Roast Roscommon team is set up to cater for practically any type of event. Over the years, we have provided hog roasts and party food for parties with anywhere from a dozen to several hundred guests.
The modern spit roasting machines we now use can be set up to cook practically any type of food. Over the years we have spit roasted turkeys, chicken, beef, lamb and gammons as well as whole hogs.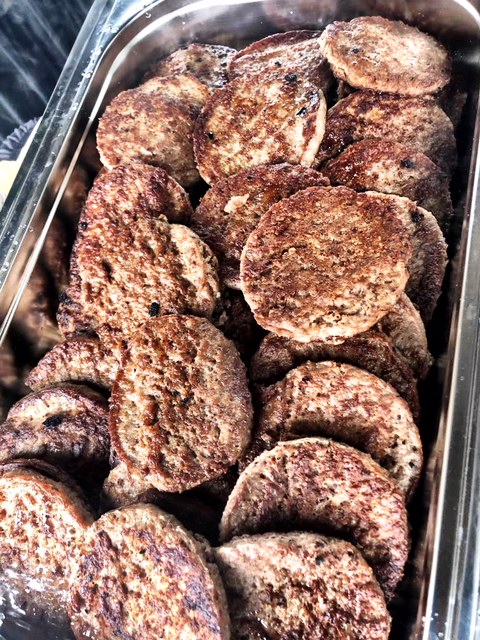 Most of our hog roasters can be converted to barbecue grills. This means that we can also cook chicken joints, chops, steaks, burgers and sausages.
We also provide hot and cold buffet food. You just need to choose the salads, canapés, side dishes and desserts that you want us to serve and tell us what time everything needs to be ready.
If you are holding a wedding, a large family party or a corporate event you may prefer to have everyone served at the table. Again, because we also employ professional waiters and front of house staff, we can help with this.
When you hire us you stay in control. You just need to tell us what you want us to cook and how you want it served and we will do it.
Do Some Of The Cooking Yourself
Alternatively, you could hire a spit roasting machine from us. This gives you the option to cook the meat yourself, and order the sides dishes from us should you prefer to do so.
Ordering from Hog Roast Roscommon is as easy as making a phone call. To get started, all you have to do is to take a few minutes to fill out the form and ask us for a quote.