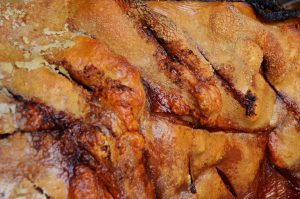 Are you planning a celebration this year? If so, no doubt you'll be looking to hire the very best event caterers Limerick has available. And that's where Hog Roast Caterer Limerick can help. We're the number one hog roasting company in Limerick and can cater for all kinds and sizes of events, whether private or corporate, indoor or outdoor. In fact, whether you're looking to cater for a wedding, christening, birthday or anniversary or perhaps you're organising a team building day or corporate event, we've got the skill, the experience and the professional staff needed to put on the best spread in Limerick. No matter which side of the Shannon you're on, we'll help you to host a party that will be remembered for years to come.
Limerick may have gained 'City of Culture' status in 2014, but the party never stops with Hog Roast Caterer Limerick. We've over two decades of experience in catering for all kinds of parties and events, and we offer a wide range of celebratory menus. From our classic spit roasts and barbecues to our gourmet buffet and fine dining options, and whether you're planning a formal event or something more informal, we'll have the ideal solution for your catering needs.
Choose from our signature hog roasts, whole free-range pigs slowly roasted for a minimum of six hours, or opt for organic spring lamb, or juicy sirloin beef. The choice is yours. Chickens, turkeys, and even more exotic birds such as ostrich can be roasted to perfection, and accompanied by a great selection of freshly prepared salads and seasonal vegetables, home-made sauces and stuffing, and freshly baked rolls. No matter what your tastes you're sure to find something to whet your appetite, even if you happen to be a vegetarian.
Be Adventurous – Cook Your Own Hog Roast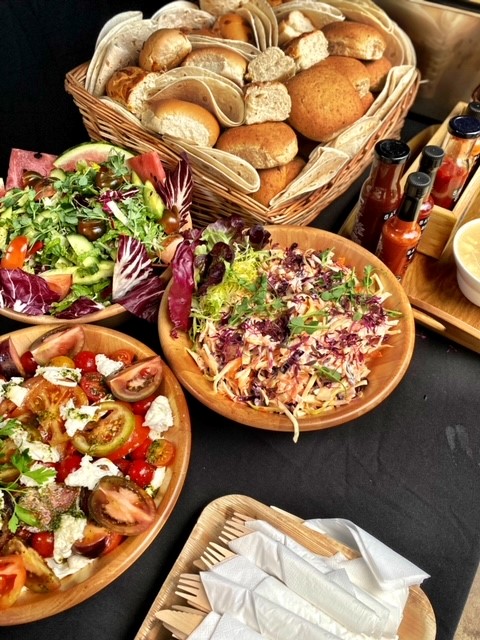 Our hog roast and spit roast machines are designed for both indoor and outdoor use, so if you fancy holding your celebration in a hall or some other indoor venue or, despite the Irish weather you're planning to hold it outside, we can cater for both. We can bring gazebos, tables and all the equipment necessary to host an alfresco do, and offer a choice of either top quality disposable plates and cutlery or stylish Royal Doulton crockery, depending on the catering option you choose.
So, if you're looking for a great service and the best hog roast Limerick has available, take a look at our menus and see what whets your appetite. If you can't find what you're looking for, get in touch and we'll help to tailor-make a menu especially for you. There's no doubt that our food and our service is second-to-none. Don't you deserve the best for your party?