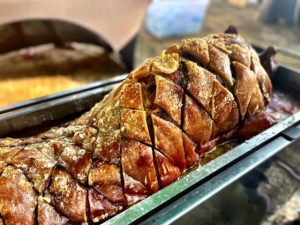 Planning a big party, wedding or corporate event can be a bit daunting. There is a lot to get done, especially when it comes to the catering.  You have to work out what type of food everyone likes and figure out how much you need to buy to be able to cook the dishes you want to serve. After all, you do not want any of your guests to go home hungry. Fortunately, you can make things a lot easier just by hiring a member of the Hog Roast Kildare team.
We will take care of everything on your behalf. All you need to do is to tell us when you are planning to hold your event, how many people are coming, and to choose the dishes that you want served from our extensive menu.
A Hog Roast For Your Special Celebration In Kildare
Traditional hog roasts are still a good option for most celebrations, especially large corporate events or family weddings. A whole hog will feed 80 people, and you can easily order two. This succulent and tasty meat can be served in a range of different ways.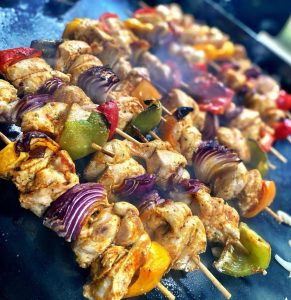 However, you do not necessarily have to order a hog roast when you use us. This is because our modern spit roasting machines enable us to cook virtually any kind of meat. We currently offer turkey, lamb, beef, chicken or gammons as well as traditional hog roasts.
Our professional chefs will cook everything in front of your guests, which really adds to the spectacle of the feast. They will also prepare and serve a range of canapés as well as salads, vegetable dishes and desserts.
Be Adventurous – Cook Your Own Hog Roast
If you prefer, with a little help from us, you can learn how to cook your own spit-roasted meats. We will lease you one of our professional hog roasters, and even clean it for you when you have finished feeding your guests.
Ordering from Hog Roast Kildare is easy. To get started all you need to do is to fill out the quote form that is included on this website.