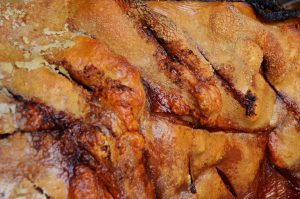 Located on the Castletown River, Dundalk has an interesting history, least of which is its associations with the mythical warrior Cú Chulainn. Today it has a very vibrant music scene, so as you can imagine, there's always time for a party in Dundalk, whether that's an intimate get-together or a large-scale affair. Of course, catering for large numbers can be a headache to say the least, but that's where Hog Roast Caterer Dundalk can help, as we've over two decades of experience in catering for all kinds of parties and events, no matter how big or how small.
If you've got a party in the planning, simply get in touch with our events catering company in Dundalk and let us put together the perfect menu for you. Whether you fancy something quite informal, but would love the spectacle of our whole hog roast centrepiece, or you're looking for something much more formal, we have the experience, the skills and the staff to make it happen. While we do offer all kinds of catering, we've built our reputation on our excellent roasted meats, and in particular our succulent hog roasts, whole free-range pigs slowly roasted to juicy perfection and topped with delicious and addictive crispy crackling – they certainly are a feast fit for any mythical warrior. Of course, we're also able to rustle up the perfect accompaniments, from crisp, fresh salads and seasonal vegetables, to tiny roasted potatoes, mouth-watering homemade stuffing and sauces, and freshly baked rolls.
A Delicious Range Of Menus With Hog Roast Dundalk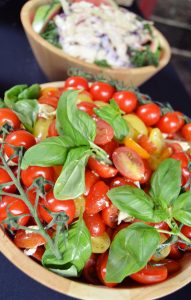 If you're looking for something a little more classic and formal, check out our fine dining options. Here you'll find everything from canapés and antipasti to scrumptious main courses, vegetarian options and of course, the perfect way to end any feast, delicious desserts, all served up on tables dressed with fine linen and Royal Doulton china. So, as you can see, whether you simply want to give your guests a tasty 'hog roll', you're looking for a more formal sit-down buffet arrangement, or you'd like something a little different, such as ostrich, alligator or kangaroo steaks, we'll source it, prepare it and cook it to your tastes, using local organic produce wherever possible.
So browse our menus now, and when you've stopped salivating, give us a call. We'll be happy to talk you through your options, and we'll even put together a tailor-made menu just for you if that's what you want. You'll find that we have options for all tastes, all occasions and all budgets, and that we really do go the extra mile to ensure that your celebration is all you've hoped for.