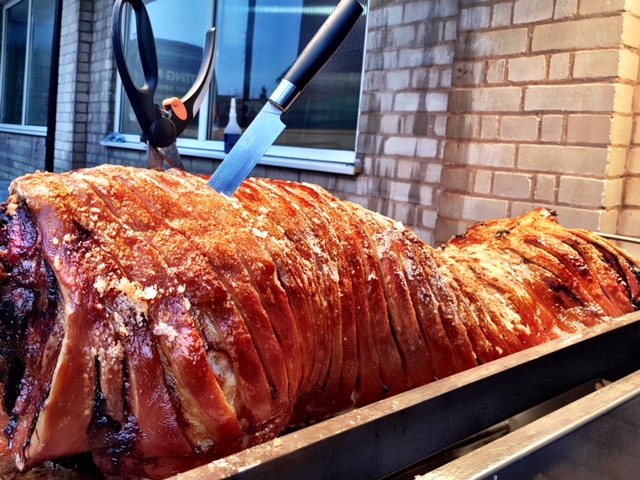 Holding a party is fun, but it is not very relaxing. Often you end up having to employ several catering companies in order to get everything you want for your event. Juggling a catering team, a waiting team and someone to set up the tables is tricky, costly, and time consuming. Fortunately, by hiring the Hog Roast Castlebar team you can keep things simple. We can take care of anything, so you only have to deal with one company.
Choose Food That Your Guests Will Love
You just need to tell us what type of food to serve and let us do all of the hard work. Our extensive menus include dishes that are suitable for every taste and dietary need.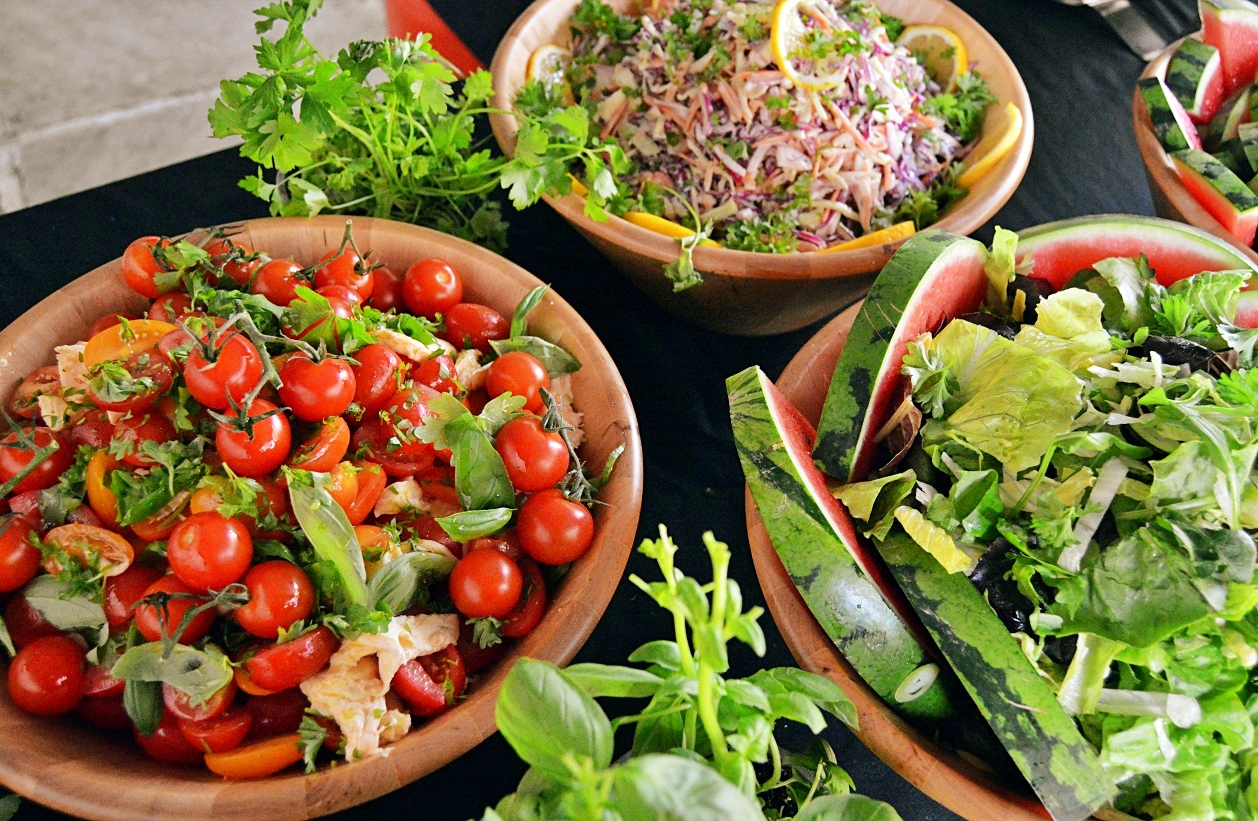 We are still mainly asked by our clients to provide hog roasts, but the modern spit roaster we use enable us to cook any kind of meat, in any quantity, and do so to perfection. So, whether you want to serve spit roasted pork, beef, lamb, turkey, gammon joints or whole chickens we can do it for you. All of the ingredients we use are of the highest quality.
To accompany your succulent spit roasted meats we also offer a range of side dishes. Our professional chefs have been careful to cater for all tastes when putting together our extensive menus. You just need to choose which canapés, salads, vegetable dishes and desserts you want us to prepare for your guests, and let us do all of the hard work.
The food we cook can be served as part of a buffet or carvery meal or, if you prefer, you can hire members of our waiting team. This last option is ideal for a more formal event like a wedding or corporate dinner.
Cooking Your Own Hog Roast The Easy Way
We also make it possible for you to cook your own hog roast. You can easily hire a professional grade spit roasting machine from us, and quickly learn how to use it.
To hire the Hog Roast Castlebar team all you need to do is to get in touch and let us give you a quote.